Mike Tyson has been a vet in the boxing ring for centuries. And most people are aware of the infamous, gruesome fight when Tyson bit off Holyfield's ear. Seems like Holyfield wanted to meet Tyson again in the ring. But it appears that the trilogy fight with Evander Holyfield won't be taking place.
Evander's camp says negotiations for a 3rd fight between the boxing icons will no longer be on the 'books'.
Advertisements
"We thought this was a done deal but it quickly fell apart when Tyson's people declined all offers," Kris Lawrence said.
"We were negotiating in good faith all along and it appears we just ended up wasting our time". Allegedly, Holyfield's team says they tried to make a deal in which Tyson would get a guaranteed $25 mil for the fight but Mike turned down the deal.
Last week Tyson announced on his podcast that he will be returning to the ring on May 29 in a massive event at Hard Rock Stadium in Miami.
Evander's camp confirmed that both of them had been in "intense negotations for several months" but the deal fell through.
"Team Holyfield sincerely believed a deal was imminent, especially after the Hard Rock threw its support behind the project, and there were multiple other offers conveyed to Team Tyson", Holyfield's camp said.
History
Holyfield first competed against Tyson in November 1996, earning an 11th round TKO win. The rematch took place seven months later, June 1997. That's when one of the more unfortunate moments in boxing history took place. In the third round, Tyson bit Holyfield in the ear and referee Mills Kane took away two points after initially wanting to disqualify Tyson. As the fight continued, Tyson bit Holyfield again, this time on his other ear, tearing off a small piece on the top of Holyfield's ear in the process which led to the DW win for Holyfield.
The relationship between the two athletes actually did get better. However, after Tyson had an exhibition bout with Roy Jones, Jr. in November, Holyfield believed timing was perfect for a trilogy bout. Reports had surfaced in February that the trilogy fight had been signed, but it turned out to be false.
Tyson on The Big Screen
Moving forward, Antoine Fuqua has signed on to direct Jamie Foxx as controversial boxing legend Mike Tyson. The long awaited project, which has long been in the works as a movie, is now being shopped as an authorized limited series instead. The series depicts Tyson's life. Movie producer, Martin Scorsese (Goodfellas) is on the executive production team, marking Scoresese's first return to the ring in a dramatic project since his iconic Oscar-winning film Raging Bull 41 years ago. The project is expected to be on streaming networks like Hulu.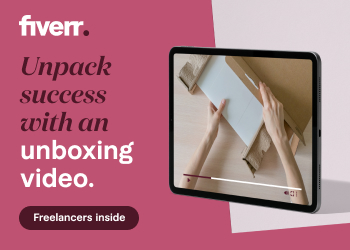 Advertisements